Good practice of anti-pandemic measures at Paks NPP
Géza Pekárik, CEO, MVM Paks NPP Plc.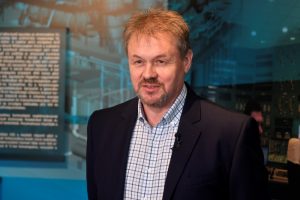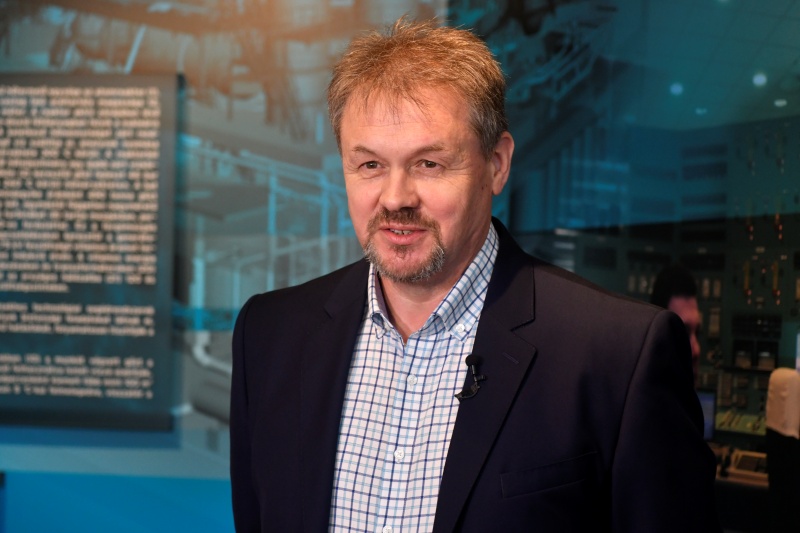 The COVID-19 pandemic is currently the number one issue all over the world and providing a secure supply of electricity is, more than ever, among the top priorities for the whole of society during these difficult times. Hospitals are fighting for the lives of infected people and they desperately need electricity 24/7. Electricity is also essential for food supply chains. More and more employees are able to work from home thanks to access from a distance to reliable IT tools, with most services becoming digitalised. Nuclear power plant operators are aware of their responsibility to provide reliable electricity to society. This is particularly true for Hungary, where the only nuclear power plant in the country, located in Paks, produces roughly 50% of the country's electricity – emitting almost zero CO2.
As a result of the pandemic, we are certainly facing a  challenge in terms of providing electricity during times of mass infection. But within the framework of the general emergency requirements which apply to a nuclear power plant, a pandemic emergency response plan already existed and the management of the Paks NPP was ready to adapt it to this particular case of a coronavirus epidemic. As bad news about the virus started to emerge from China and the very first cases were reported in Europe, the NPP established a Pandemic Management Group. This group brings together the CEO, Directors and the Group Leader. The group meets daily and its members exchange information, overview events, assess expected risks and evaluate potential actions. The main aim of the measures introduced is to prevent the spread of infection among the key personnel required for the safe operation of the NPP. It is evident that the most effective measure is to restrict the number of personal contacts. For this reason, the majority of administrative staff, whose presence on-site is not essential, has been instructed to switch to remote working mode. This task required extensive use of IT technologies, and that was a real challenge for IT experts in our company. The staff coped with it successfully and remote working has become a daily routine for many workers.
The Paks NPP was among the first organizations to introduce prompt restrictions. All employees returning from abroad were asked to go into voluntary isolation at home for 14 days. A dedicated code of conduct during the pandemic was compiled at the NPP and shared with other organizations. A strict supervision and filtering of the staff was introduced. So far, no one has been infected. All possible contact routes were investigated and people at risk were rapidly isolated and tested for the coronavirus infection. This system offers a good practice example for other organizations on how to deal with the pandemic. Regular disinfection is performed on all surfaces and objects located within the NPP and which staff can potentially come into contact with. A thorough disinfection of the buses transporting employees to the NPP is undertaken regularly.
One important action, introduced at the site, was the suspension of almost all training/education activities. The only exemption is the licensing of O/M staff. The next outage for maintenance and fuel loading will start at Unit 4 as scheduled on 22 May, with no delay. Subcontractors have expressed their willingness to participate in the maintenance (including foreign companies) as this had been agreed before the pandemic. But the NPP has also developed an alternative scenario for the outage procedure, performed exclusively by its own personnel resources should external subcontractors be unable to perform their job. A domestic service is prepared to deal with the issue of an increased number of work permissions during the outage. Maintenance activities during operation are also a priority and are being performed by the staff as usual.
As far as the operation of the plant is concerned, this is the top priority at our utility, which is a key supplier of domestic electricity. The company's focus is to guarantee the availability of a sufficient number of healthy operational staff during the pandemic. Operation has switched from 8 to 12 hour shifts and 6 employee groups have been formed for each workflow. In addition, a reserve operator group has been set up, composed of employees with relevant valid licenses but who currently perform a different job. The change in shifts is organized in a way which minimizes the risk of infection between different shifts.
The entire staff of the Paks NPP is aware of our common responsibility to provide reliable electricity to the country in these particular times. But I have to admit that focusing on the private life of an individual employee is a real challenge for all of us: going home to our families exhausted after a 12-hour shift, taking on our responsibilities as a husband/wife and parent, checking our children's homework whilst they study on-line, taking care of elderly parents living in a strict lockdown and keeping social distancing measures. I would like to take this opportunity to express my most sincere gratitude and respect to the people working in this industry for their outstanding support and responsibility.