Nuclear generates half of Europe's
low-carbon electricity
FORATOM infographics highlight nuclear power's benefits in Europe in terms of key issues such as climate change mitigation, economics, security of supply and competitiveness. They provide the facts about nuclear energy in Europe in a concise and visually appealing way. Did you know for instance that nuclear energy provides half of Europe's low-carbon electricity?
Download the images below and get an overview of nuclear's contribution to Europe's economy.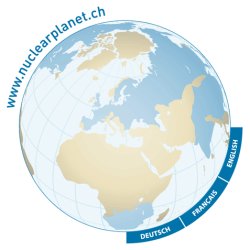 Discover the world's nuclear power plants and repositories with nuclearplanet
Nuclearplanet is an interactive application showing the sites of all civil nuclear power plants and radioactive waste repository sites. You can check regularly updated data on an interactive map of the world, using a list of countries or the advanced search. Site information includes plant capacity, and the number of units planned, under construction, in operation or decommissioned. Each entry includes a link to further information and key statistics on nuclear power in the respective country.
View live CO2 emissions of the European electricity production
This map shows in real time where your electricity comes from and how much CO2 was emitted to produce it.
Imports and exports between countries have also been taken into account.

Nuclear energy generates electricity in 14 of the 28 EU Member States, and currently provides 27% of Europe's electricity and 50% of its low carbon electricity.
The electricity map has been created and is being run by Olivier Corradi, Tomorrow.