Currently nuclear accounts for
54.69%
of low-carbon electricity in the EU.
Brussels, 14 July 2021: FORATOM welcomes the Commission's Fit for 55 package and fully supports all proposals which aim to reduce CO2 emissions in line with the Climate Law and Paris Agreement. Indeed, the bar has been set very high as it will apply to a broad range...
read more
Belgium's planned nuclear phaseout by 2025 is expected to increase the country's greenhouse gas emissions and energy imports, a report by the Federal Planning Bureau (FPB) found.
read more
What does nuclear contribute to Europe's economy?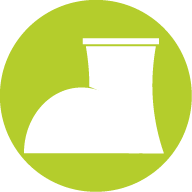 Nuclear reactors in operation in the EU