Currently nuclear accounts for
48.78%
of low-carbon electricity in the EU.
FORATOM would have liked to see today's communication from the Commission pay closer attention to the role which low-carbon and dispatchable nuclear can play in mitigating the current energy crisis. By including European nuclear in its toolkit of measures to tackle...
read more
Belgium's planned nuclear phaseout by 2025 is expected to increase the country's greenhouse gas emissions and energy imports, a report by the Federal Planning Bureau (FPB) found.
read more
What does nuclear contribute to Europe's economy?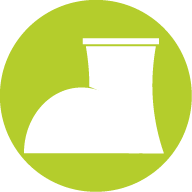 Nuclear reactors in operation in the EU