Currently nuclear accounts for
48.34%
of low-carbon electricity in the EU.
FORATOM welcomes the decision of the European Commission to include nuclear within the sustainable finance taxonomy under certain conditions. FORATOM has provided the European Commission with some suggestions for improvement, based on a rigorous analysis of the leaked...
read more
Belgium's planned nuclear phaseout by 2025 is expected to increase the country's greenhouse gas emissions and energy imports, a report by the Federal Planning Bureau (FPB) found.
read more
What does nuclear contribute to Europe's economy?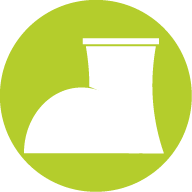 Nuclear reactors in operation in the EU