Currently nuclear accounts for
41.08%
of low-carbon electricity in the EU.
Brussels, 30 November 2021: According to a report produced by Compass Lexecon, a future low-carbon system based on variable renewables (vRES) will require the backup of additional flexible capacity. In this respect, nuclear provides a key competitive advantage as it...
read more
Belgium's planned nuclear phaseout by 2025 is expected to increase the country's greenhouse gas emissions and energy imports, a report by the Federal Planning Bureau (FPB) found.
read more
What does nuclear contribute to Europe's economy?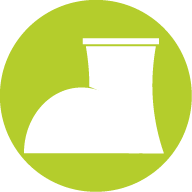 Nuclear reactors in operation in the EU